---
Local-GoodnewsMorris

Events

COLLEGE

=>ASA Talent Show
Sal Breakdancing at UMM Talent Show in 1998


=>Club Dancing



African "theme" (Mali) dance was sponsored by the UMM French Club on Friday, November 11th 2011

*click the picture above for more pics

{Photos by Salphoto.biz}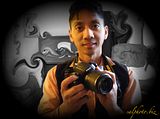 Uploaded with ImageShack.us

=>Organization




"The University of Minnesota Morris Dance Ensemble student organization presents "Move Your Feet!" on Friday and Saturday, December 2–3, 2011, in the Student Center's Edson Auditorium.
One hundred and forty-six student dancers will perform in Move Your Feet! The students will present 16 dances from ballet to Beyonce, plus a production dance representing the theme of the show. Each piece was choreographed by students with two guest choreographers, Heather James, librarian, and Sara Konsbruck, coordinator of academic services.
"This fantastic show will be the highlight of the semester and the talk of the town," says student Anshul Paranjape, "so come and enjoy a great show!
Evening shows begin at 7 p.m. on Friday, December 2, and Saturday, December 3. A matinee will be performed at 1 p.m. on Saturday, December 3.
Tickets may be purchased at the door or in the Student Center beginning the week of the performances. Tickets are $4 for students and seniors, and $6 for general admission. "

BBQ Picnic with Barbie Girl (May 10th 12')


State-GoodnewsMinnesota

Flash Mobs

-Colleges

Carlson School of Management Flash Mob, Deck the Halls

"Uploaded by UniversityofMinn on Nov 30, 2011
The Carlson School of Management received a surprise visit from a saxophonist...and nearly 300 of his friends from the University of Minnesota's School of Music this November."
*see GoodnewsEverybody.com Holidays: Christmas, Giving, Sharing, "more-like" Christ, Jesus' Birthday, etc...

Flashmob at Mall of America 8-22-10


Nation-GoodnewsUSA.Info

Artist

Katy Perry Hudson - short biography

"This is short biography about Katy s life :D DO U like it ? .. I wanted write here the most important information about her carrer . .:D it is not the best video with the best effect I know ..but I was doing it for U . .:D So PLS rate ..THUMB UP .. :D thanks ..and vidit my channel and If U can SUB me thanks U .. :D..
Katy Perry From Wikipedia, the free encyclopedia
"..born Katheryn Elizabeth Hudson; October 25, 1984) is an American singer-songwriter and actress. Born in Santa Barbara, California, and raised by Christian pastor parents, Perry grew up listening to only gospel music and sang in her local church as a child. After earning a GED during her first year of high school, she began to pursue a career in music. As Katy Hudson, she released a self-titled gospel album in 2001, which was unsuccessful. She later recorded an album with production team The Matrix and completed the majority of a solo album from 2004–5, neither of which were released....
Early life and career
"...Perry was incorporated into her parents' ministry[10] and sang in their church between the ages of nine and seventeen.[6][11] She grew up listening to gospel music,[12] was not allowed to listen to what her mother called "secular music",[11][13] and attended Christian schools and camps.[10] As a child, Perry learned how to dance in a recreation building in Santa Barbara. She was taught by seasoned dancers and began with swing, Lindy Hop, and jitterbug.[14] She took her GED after her freshman year at Dos Pueblos High School and decided to leave school in the pursuit of a career in music.[15] Perry initially started singing "because [she] was at that point in [her] childhood where [she] was copycatting [her] sister and everything she [would do]."[15] Her sister practiced with cassette tapes, while Perry took the tapes herself when her sister was not around. She rehearsed the songs and performed them in front of her parents, who suggested she take vocal coaching. She grabbed the opportunity and began taking lessons at the age of nine and continued until she was sixteen. She later enrolled in at the Music Academy of the West in Santa Barbara, and studied Italian opera for a short period of time.[15]...,
At the age of 15, Perry's singing in church attracted the attention of rock veterans from Nashville, Tennessee, who brought her there to polish her writing skills.[16] In Nashville, Perry started recording demos and was taught by country music veterans on how to craft songs and play guitar.[11][13] Perry signed to the Christian music label Red Hill, under which she recorded her first album at the age of 15.[17] Performing as Katy Hudson, she released the self-titled Gospel-rock album in 2001.[7][16] The album was unsuccessful, however, after the label ceased operations at the end of 2001.[17] She later changed her surname to Perry, her mother's maiden name, because "Katy Hudson" was too close to film actress Kate Hudson.[16][18] At the age of 17, Perry left her home for Los Angeles, where she worked with Glen Ballard on an album for record label Island.[19] The album was due for release in 2005,[6][16][17] but Billboard reported it also went nowhere.[17] Perry was dropped by The Island Def Jam Music Group.[7] Some of Perry and Ballard's collaborations included "Box", "Diamonds" and "Long Shot", were posted on her official MySpace page. "Simple", one of the songs she recorded with Ballard, was released on the soundtrack to the 2005 film The Sisterhood of the Traveling Pants.[20]
Perry signed to Columbia Records in 2004. However, the label was not amenable with her vision, not putting her in the "driver's seat".[17] Instead, one of Columbia's ideas was to pair Perry with the record production team The Matrix, who was working on an album, to serve as its female vocalist. Although the album was later shelved,[21] she caught the attention of the music press: Her burgeoning music career led to her being named "The Next Big Thing" in October 2004 by Blender magazine.[6][17] With no album project ongoing, Perry began recording her own. Eighty percent completed, however, Columbia decided not to finish it and dropped her off the label.[17] While waiting to find another label, she worked in an independent A&R company called Taxi Music. In 2006, Perry was featured in the tail-end of the video to P.O.D.'s single "Goodbye for Now".[22] She made a cameo appearance in Carbon Leaf's video, "Learn to Fly"....
Katy Perry Sings LIve - Music Videos

"Katy Perry sings Contemporary Christian Music. Yes it's that Katy Perry, yes it's contemporary Christian.
P.O.D. - Goodbye For Now (Live ft Katy Perry) , from youtube.com
Katy Perry's Mom on "Praying for Your Children" - Music Videos

Katy Perry's Dad on "Reaching This Generation for Jesus Christ" - Inspirational Videos

Katy Perry Sings Contemporary Christian Songs - Part 2 - Today's Christian Videos

"Yes that Kary Perry. Yes this is from her first album which (i'm not joking) was a Christian Album"

Education


Dance School Juilliard

"Join the class from the beginning of their senior year and watch as they dance their way through breathtaking performances by world famous choreographers, including Ohad Naharin, William Forsythe and Mikhail Baryshnikov. Glimpse into their lives as they deal with the stigma of eating disorders, the proverbial "starving artist" mentality and with making it through their exhaustive rehearsals. Through the emotional ups and downs, painstaking auditions, successes and rejections, Dance School: Juilliard presents a personal and honest portrayal of what it means to be a dancer and the passion that comes with it."
The Juilliard School: Colin B. , from youtube.com


Flash Mobs

-California


"LAKE FOREST, CA (ANS) -- More than 150 dancers spontaneously erupted into dance in between Easter services outside a worship center Saturday proving that the flash mob craze is alive and well at Saddleback Church in Lake Forest, California.
The 5-minute production was part of an effort by Faith Church to include flash mob dances performed worldwide to "Up To Faith," and taking place on Easter weekend, in a YouTube video. The video is expected to be released May 8, Faith Church organizers state online at www.uptofaith.com.
For some people exiting Saddleback's early evening service Saturday, getting to their cars was a bit of a challenge. However, walking through the gauntlet of dancers in mid-performance appeared mostly joyous. There were plenty of surprised expressions and smiles.
Dancer and Saddleback Church member Gene Lee, who performed with his wife and friends all dressed in solid Easter pastels and sporting "California" sunglasses, said he was extremely excited to be participating in this event.
"It was great to get everybody together and be able to glorify God in this way," Lee said. "It's also fun to know that this is happening around the world as well."
Saddleback's Creative Arts Ministry Director, Shawn King, said she was told of the flash mob dance project by a member of the church. King looked up the project online and decided to initiate a campaign to get church members involved. Practice sessions were an hour-and-a-half long and held twice-a-week for 5 weeks.
"I was really surprised about how fun the process was. Small groups (Bible studies) did it together, and grandmas and grandchildren. It was a very bonding experience and so, even the process was worth it."
Video director Frank Baker led a team of six cameramen shooting the event and said plans include two videos. One will be a Saddleback Church video and the other will be submitted to the "Up To Faith" worldwide organizers. The church video should be up in a few days, he said.
After the performance, King said she was very pleased with the outcome.
"I think that there is an energy that happens when you physically worship God. There is an energy there that you can almost see. All of our focus has been on that this (dance) is an act of worship. It was our prayer that the people watching it would see that this was an act of worship. We wanted them to see the light of Jesus in us and that's why we are doing it."
Easter Flash Mob! 2000 Christians! - Inspirational Videos

"Over 2,000 people from Second Baptist Church, Houston, Texas, gathered to celebrate the resurrection of Jesus. They called it Dance Your Shoes Off! and each participant left a new pair of shoes on the field for those in need. Song is a Second Baptist Church original called "Rise Up" performed by Lauren James Camey, a member of the church. It was produced by Joshua Moore. Buy it here: http://itunes.apple.com/us/album/rise-up-from-dance-your-shoes/id432384241?i=432384246 "
*see GoodnewsEverybody.com Holidays: The Passion ,Passover, Crucification, Easter, Resurrection-He is Risen!, etc..


*see Bible

-Illinois

Maior Flash Mob Black Eyed Peas - I Gotta Feeling


-Maryland

Christian Flash Mob! Kirk Franklin - Inspirational Videos

"This flash mob will give you a smile! Over 200 people gathered at the Baltimore, Maryland Harbor to break out into a praise dance to the tune of Today by Kirk Franklin."

-Miscellaneous

=>Shopping

Zumba Flash Mob in Target


-Ohio

Pregnant Mom Flash Mob! - Inspirational Videos


Sal Dancing Around South Dakota's Tourist Attractions July 2013 from Sal Monteagudo on Vimeo.




T.V. Sitcom

Fame - Remember My Name

Fame I'm gonna live forever , from youtube.com
-Movie
Fame 1980 Trailer


Tours


Impact World Tour Day #2 (Fargo, ND on Sat,, Oct 8th 11')-GX International: Dance

*saw this at Fargo, North Dakota in October 8th 2011

Worship

-Gospel

Let Everything That Hath Breath DANCE. Ministering!!

"Artist: CeCe Winans http://www.youtube.com/user/OfficialCeCeWinans Song: "Let Everything That Hath Breath" I did NOT choreograph this, but I was blessed to dance in it. I hope you are blessed by it as well! Ministered in South Florida "

Global-Multicultural

Flash Mobs

AMERICAS

-Canada

Christmas Food Court Flash Mob, Hallelujah Chorus - Must See!

"http://www.AlphabetPhotography.com - On Nov.13 2010 unsuspecting shoppers got a big surprise while enjoying their lunch. Over 100 participants in this awesome Christmas Flash Mob. This is a must see!"
*SINGING ONLY!!!

EUROPE

-Beligium

Sound of Music | Central Station Antwerp (Belgium)

*see GoodnewsEverybody.com European: Austrians of Austria

-England

The T-Mobile Dance


Michael Jackson's This Is It - They Don't Care About Us - Dancing Inmates HD

"Filipino, Philippines "Dancing Inmates" from Cebu Provincial Detention and Rehabilitation Center (CPDRC), a maximum security prison, were treated to a visit by Michael Jacksons long-time choreographer Travis Payne and dancers Daniel Celebre and Dres Reid to learn performances from THIS IS IT."
*see GoodnewsEverybody.com Asian-Filipino, Pinoy/Pinay, Balikbayan, etc.. of Philippines Outreach

Worship

AFRICA

-Congo

African Praise Dance

"The title of the song is "Noel" and it is sung in Kituba, the language of the Congo by the Christian Artist Selah."
Thank you for visiting GoodnewsEverybody.com! Please feel free to e-mail me (Sal) at info@goodnewseverybody.com on any comments, suggestions (e.g. any new websites),complaints, or anytype of feedback to improve this website or leave a comment on my blog
---
Return to Good News Everybody Music Homepage